For the founders and managing directors of SuitePad, their ten-year company anniversary brings back many memories. A conversation about looking back and looking forward.
Moritz von Petersdorff-Campen and Tilmann Volk founded SuitePad in 2012. Ten years later, they reflect on their beginnings, difficult paths, and steady growth. And they look ahead to big changes and the future of hospitality.
Once upon a time ... in a doctor's office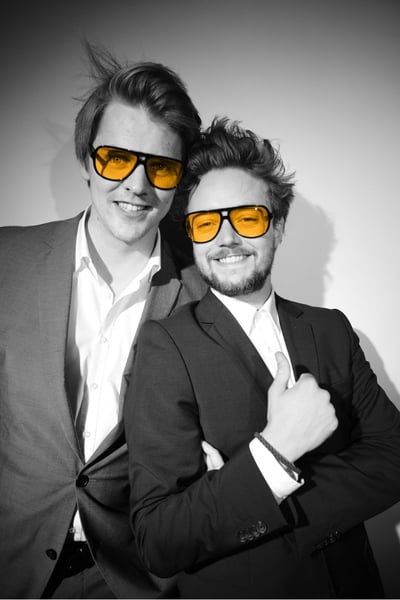 Where do you start when you are asked to recap ten years and numerous anecdotes? Ideally, at the very beginning.
And so Moritz and Tilman reminisce about the days they spent at university together in a town not far from Koblenz in western Germany. They studied business administration at WHU and were roommates for two years.
"Moritz lived in the waiting room, and my room was patient room three," Tilmann recalls, quickly adding that their flat share used to be a doctor's office.
Starting up
After graduating, they moved — independently of each other — from the small town on the Rhine to the big city on the Spree. They dipped their toes in 'start-up water', met up again over an after-work beer, and decided to co-found a company.
"After finishing work at our day jobs, we tossed various ideas back and forth late into the night, researching trends and analyzing industries," Moritz recalls. "A number of these ideas really sucked," Tilmann laughs.
But one stuck!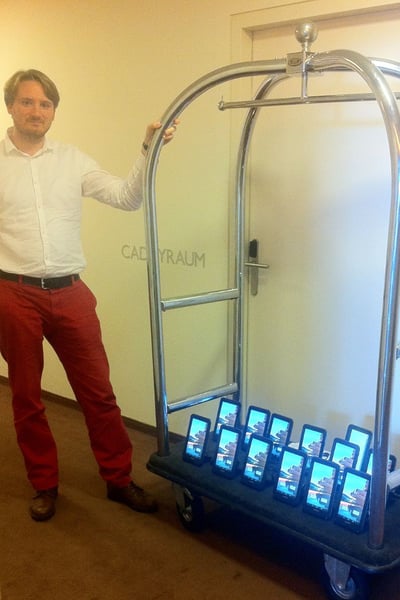 Mind the gap
They had identified a gap in the already fast-moving digitalization.
"Ten years ago, we were booking our hotel room digitally, whether through the hotel website or OTAs like Booking.com," Moritz elaborates. "And after the trip, we gave feedback digitally via TripAdvisor and the likes."
However, what awaited them during their stay in the hotel room? Guest directory, telephone, remote control, spa brochure, and the bible. "The same things that used to be there 20, 30, 40 years ago," he adds.
For both, it was immediately apparent that the during-stay phase and the hotel room would also be digitized in the coming years. "Even if some hoteliers declared us crazy," Tilmann remembers.
Elevator pitches
SuitePad was born and moved into its first office directly below the Weekend Club at Alexanderplatz, Berlin.
When people partied on the 15th floor on weekends, it dripped through the ceiling on Mondays. "To this day, I hope that was just condensation," Tilmann laughs. "On the flip side, we regularly rode the elevator with the bouncers." Not a bad connection to have in the German capital!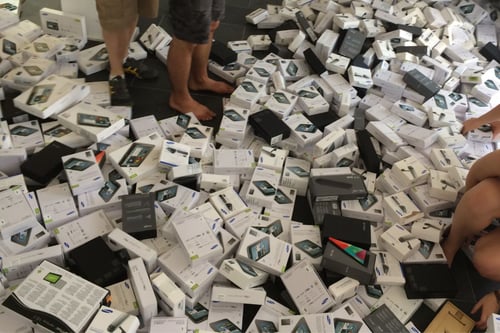 "It could have been nice to have an elevator in Christinenstraße," Moritz notes. The next SuitePad office in Prenzlauer Berg was a fourth-floor walk-up. But now tablet deliveries were starting to come in.
"We spread our team over the entire staircase to bring the devices to the office as efficiently as possible to install them. Only to realize that our WiFi was not strong enough to connect them all simultaneously," he recalls.
So they brought all the tablets back downstairs and borrowed the much better WiFi of the neighboring art studio for the first SuitePad installation.
With the hotelier in mind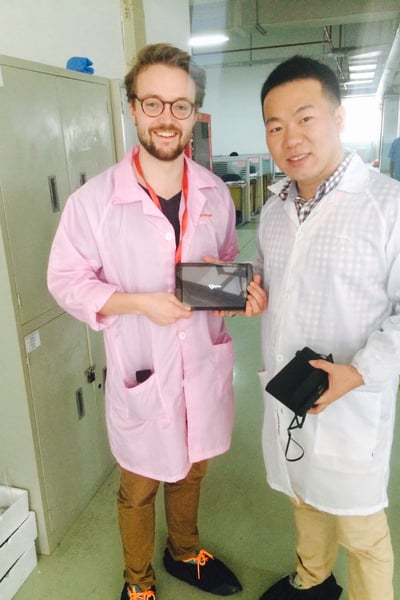 Moritz and Tilmann delivered this installation by train to the Falkensteiner Hotel in Schladming, Austria. And since then, it's not just SuitePad's logistics department that has evolved enormously.
A great deal has also happened on the product side.
The first tablets were standard consumer devices from Samsung. " We quickly realized, however, that we would have to develop our own hardware if we were serious about SuitePad," says Tilmann.
"We wanted hardware that didn't have a camera because it doesn't belong in a hotel room. Hardware that not only digitizes paper collateral but can also replace the remote control and telephone."
A rocky endeavor, but one that was ultimately the right way to go.
"Today, our SuitePads are the reason why most hotels don't think of putting iPads in their rooms. For the hotel use case, it would be an inferior product at a higher price," explains Moritz.
That's thanks to product development over the last ten years. And thanks to employees like the developer Paul, who has been with the company from the beginning.
The time of the early adopter is over
A great deal has changed in the hotel industry in the past ten years. The last three years of the pandemic alone have turned everything upside down. "Compared to 2012, every hotelier today at least heard of the concept of an in-room tablet," says Moritz. "Back then, it was still unimaginable for many."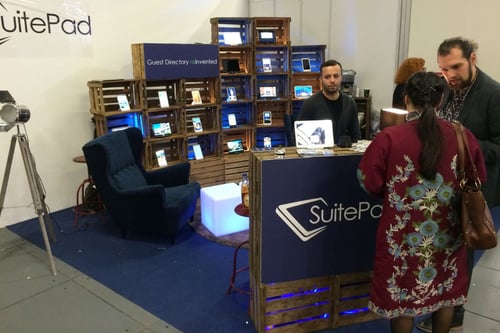 However, both unanimously note that they were fortunate to have come across some innovative pioneers in the industry right at the start who were brave enough to try new things.
Meanwhile, the phase of innovators and early adopters is over. "We have felt increasing demand over the last ten years. Especially in the past year, it has been much more pronounced than in all the years before," Moritz emphasizes.
The drive to digitize is partly due to guest demand and partly to the increased need due to acute staff shortages, for example. It allows both Moritz and Tilmann to be optimistic about the future.
To the next ten years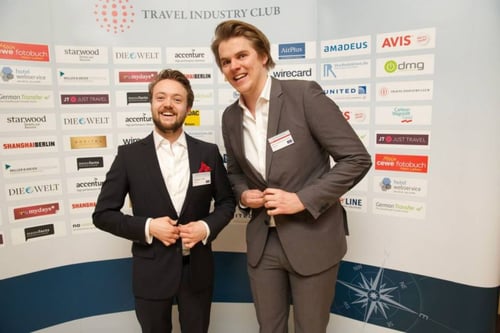 "We believe quite strongly that in the next ten years we will see the shift to digital-first also during the hotel stay," Moritz says. "The phase we're in right now is very exciting because big changes are here."
SuitePad is ready to support hotels on this journey. "A large part of the market realizes: we have to digitize, we have to become more innovative - and we are well positioned to help hotels to do just that," Tilmann sums up.
A digital solution certainly doesn't do everything as well as some employees in terms of communication. However, one thing it can do better is to communicate individually on a much larger scale. "I believe that in the next few years, we will see hotels wanting to address different guests in different ways. Digital solutions will help in this personalization, and you can also expect a lot from SuitePad regarding this trend," concludes Moritz.
Celebration time
The entire SuitePad team came together to celebrate the ten-year anniversary at this year's SuiteCamp. The "workation" in the countryside took place at the beginning of September 2022 at Gut Gremmelin in Mecklenburg-Vorpommern.
If you want to be part of the next SuiteCamp, you should take a look at the open positions.
Copyright: SuitePad
Published on October 6, 2022