With light at the end of the tunnel, how will the UK's hotels emerge more successful and resilient than ever before? The development of hotel tech in the next 5 years will hold the answer!

Like all hotels around the world, the hotels in the UK have suffered hugely as a result of the global pandemic. But, now things look like they will improve. How will hotel technology change over the next 5 years, and what will that look like for your hotel?

Technology has already transformed the way hotels run in the UK. For example, hotel management is more efficient than ever before, thanks to paperless devices that cut out the middleman and create a direct link between the consumer and the relevant staff member.

The consumer market is changing too, which is shifting the goalposts—what may have worked previously is going to need to adapt to fit the new customer base, with hotel tech at the forefront of these changes.

As one of the most innovative countries in the world, the UK's tech scene is consistently at the forefront of new and exciting trends. In this article, we're going to cover our predictions for hotel tech in the UK over the next 5 years...

1. Attracting a younger generation of travelers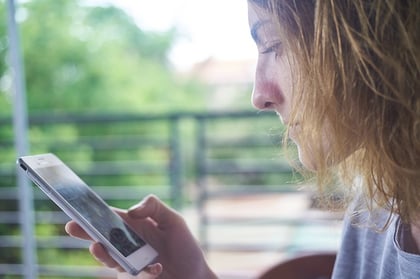 Thanks to technology allowing us to access answers and services at the touch of a button, we've naturally evolved our expectations of all products and services; we want instant gratification.

Younger people in the UK are rapidly becoming the biggest consumers of the travel industry, and so tapping into their wants and needs is a smart move. Hotels need to adapt their services to satisfy their need for instant gratification.

Social media is at the forefront of the millennial generation and so young people expect to be able to access it for free, at all times. They want to be able to use remote check-in services and order their drinks from their seats; and as such, technology will continue paving the way for convenience and efficiency to meet the ever-growing demands of everyday life.

Almost every aspect of guests' stay has the potential to interact with social media. Your hotel will need to stay in the game by implementing social platform monitoring, so that young guests can 'tag' and interact with your hotel when posting about their experience.

As Health and fitness is a growing trend for younger people in the UK, hotels will need to look at how they can use technology to improve guests' exercise regime during their stay; for example, by having online fitness and wellness classes on in-room devices.

2. Smart room services

Smart room service is about simplifying processes and convenience for guests. It frees up staff time too, which is a welcome bonus for any hotel owner.

Whilst face-to-face interactions are important, some things can be done more efficiently with technology.

For instance, if your guest needs fresh towels, it can be a chore to call or pop down to reception—time is valuable, and this unnecessary call can be a waste of time. Smart room services allow guests to message down to reception and request what they need. It's quick, it's efficient and it's convenient. The same applies to ordering room service, while remote check-in and check-outs can reduce the need for queueing.

Digital keys will eliminate the need for plastic keycards - they can easily get lost and aren't secure. Instead, room keys can be digitally sent to the guest's phone when they check-in remotely, so they have instant, secure access to their room.

Smart room technology can also promote in-house services and products. It provides a great opportunity to present your guests with your other in-house amenities and offers that they may otherwise have missed—such as shops, restaurants, and beauty services. They can even book the service at the touch of a button without having to phone down to check for availability.

3. Advanced network capabilities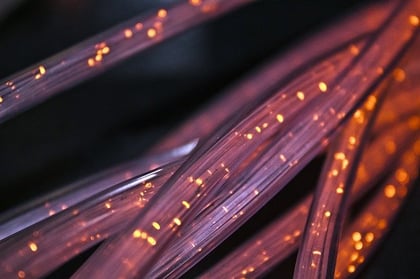 When Wi-Fi was first introduced to hotels in the UK, it was a pay-per-use service and wasn't available in all areas. However, the UK's rollout of superfast broadband means that fast and efficient Wi-Fi is no longer an added bonus—it's an expectation.

Wi-Fi needs to be a free service that's high-speed in all areas with plenty of charging ports, screens, smart TVs, and other useful features. This will ensure your guest can be connected whenever and wherever they are within your hotel. This is a useful addition for businesses who are holding meetings in your conference rooms and makes your hotel more attractive for prospective business bookings in the future.

Guests can use in-room devices such as hotel room tablets to book rooms, pick which room they want, amend or cancel a booking, request room service, and more. They want to interact at their convenience and have someone there—even if they're connected digitally—when they need them.

Chatbots on hotel room tablets are also an efficient time-saving feature. They can answer simple questions immediately for your customers, or direct them to the correct staff member. Chatbots in the hotel room will reduce the need to have someone monitor the channels all the time, as they act as an efficient AI middleman.

4. Smart energy management

Personalised smart appliances such as remote air conditioners and heating, timed showers, and light sensors are all being introduced to UK hotels as a way of saving energy. As the government slowly switches its focus from the pandemic, it's likely there will be incentives for hotels to increase sustainability through these kinds of measures.

Energy efficiency is a trend that many people are now passionate about, and they are implementing strategies to prevent global warming. Going green will be an important feature for them, and the future of hotels.

Apps that can control devices like TVs, lights, and room temperature all tap into the idea of convenience, as well as being beneficial for the environment.

Technology reduces the need for paper in hotels. This not only increases the green status of the hotel, it also makes for a much more effective and timely management process. There's no need for printing or updating papers; everything is stored electronically and can be pulled with a quick search rather than sifting through filing cabinets. This saves time for staff, and helps the business run much more smoothly.

As well as personalised services, technology can also encourage sustainability, for example by enabling guests to forgo room cleaning in return for a small incentive such as a free drink at the bar or a discount at the spa. This not only encourages guests to act sustainably but also directs them to your in-house outlets where they could potentially spend more, essentially upselling in a very discreet way. SuitePad's Green Option is modeled on this framework, allowing guests to choose whether or not to forgo room cleaning through their digital in-room tablet.

Another area where UK hotels will need to act more sustainably is in the F&B sector. Hotels and restaurants often see a high percentage of food waste, so as well as offering reusable or recyclable dinnerware for conferences, they can also implement technology to help reduce waste such as signing up to local food distribution charities that give away unused food.

Additionally, there are now digital devices that monitor what food is being served, and which of those foods are being thrown out. For instance, if you serve a Sunday roast, technology can monitor and quickly decipher that a large proportion of your guests are leaving their brussel sprouts, but the majority are eating all of their broccoli.

This can help you to adjust the ratios, and thanks to technology, reduce your food waste.

5. Generating instant feedback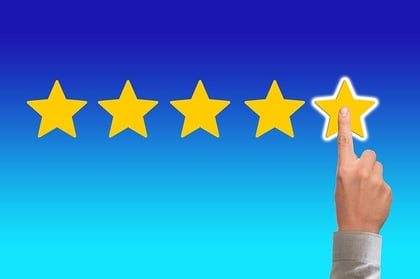 As previously mentioned, guests in your hotel can, in one swift social media update, review your hotel on their social media platform or a hotel review website like TripAdvisor. You should be monitoring for hashtags of your hotel to see what guests are saying and regularly checking feedback on review websites.

It's actually beneficial for guests to give feedback whilst they're still at the hotel. For instance, if your guest is too hot you can then send them a message via their app explaining how to adjust the air conditioning. Being able to rectify any problems your guests may have whilst they're still on site will give you a greater chance of receiving a good review when they leave and increasing the number of returning guests to your hotel. As many hoteliers will know, returning guests tend to spend more as they are already acquainted with and enjoy the hotel's outlets.

Sending surveys to guests' in-room devices is sure to be a successful addition to the guest experience since it will allow them to easily provide feedback on all aspects of their stay, and enable you to improve their experience for the remainder of their stay.

This way, when they do leave their review at a later date, they can say that hotel staff were attentive and able to rectify any problems immediately—a much better outcome than having issues left unresolved!

Looking ahead to the future of hotel tech

As technology continues to develop, it's important to follow the trends and upgrades to see how it can improve the services you offer at your hotel. The next 5 years will be a defining period for hotel tech in the UK. With the global pandemic slowly coming to an end, and hotels and B&Bs in the UK reopening from May 17th, the industry needs a boost to overcome the major slump of the previous 12 months. Hotel tech and innovation is the way to do this, so watch out for these hotel tech trends that will set the standard for hotel stays in the next five years!

If you're interested in getting ahead of the curve with hotel tech, head to our content and resources page to see how SuitePad can help your hotel run more efficiently.
- Published on June 03, 2021